As you sit at a nice restaurant, finishing your meal of chicken fried steak, hashbrown casserole, fried okra, and salad, the waiter comes and asks if you want complimentary dessert. Who doesn't want complimentary dessert? Of course you say yes, and he gives you your choices: vanilla sandwich cookies or blackberry cobbler and ice cream. Which do you choose?
I don't think that decision is too difficult for anyone. There's nothing wrong with vanilla sandwich cookies; I enjoy dunking them in milk or coffee. But when it's vanilla sandwich cookies versus blackberry cobbler and ice cream, the cobbler and ice cream would win every time for me.
It's just so good, especially when the cobbler is hot out of the oven, melting the ice cream and turning it into a sweet purple sauce with the tart blackberries and flaky crust floating in the midst of it. Just dip your spoon into it, take a big bite, and you too will know that there is no comparison between blackberry cobbler and ice cream and vanilla sandwich cookies.
Our topic today is good literature versus best literature. There are vanilla sandwich cookie books and there are blackberry cobbler and ice cream books. What do I mean? Let's find out.
There are lots of good books out there, more than one person could ever read. These are books that don't teach bad things but don't have a lot of good things to teach. They are often entertaining and what I call light reading, something that's fun and relaxing, but not especially beneficial.
Best books, on the other hand, are those books that you read that change your life (in a good way). A missionary biography may motivate you to pray more for missionaries you know of, be a missionary where you currently are, or even prepare to go to the mission field yourself.
A book on prayer may motivate you to seek a deeper relationship with God, to spend more time talking with Him, to see the power of prayer and bring your needs and the needs of others to Him.
Which is better: good books or best books, vanilla sandwich cookie books or blackberry cobbler and ice cream books?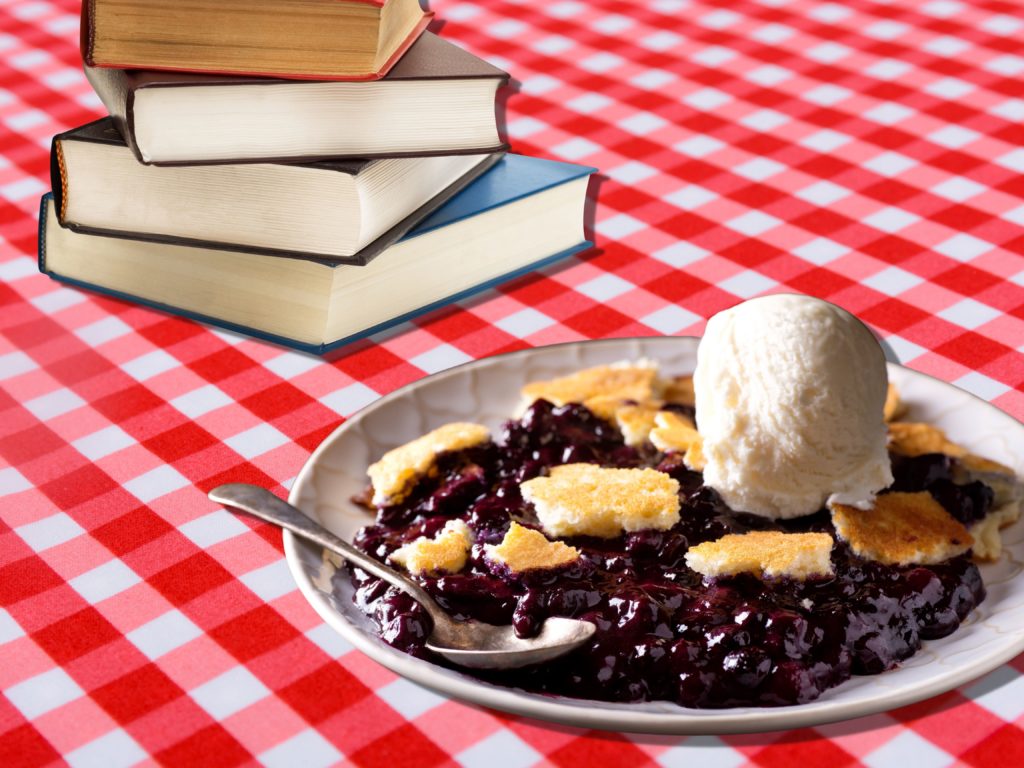 Good Books:
Good books are sometimes more interesting.
A lot of books with stories would fall into the good category. The stories are fine, but there is not a lot of meat to them. Even Christian stories don't always encourage you to go deeper in your walk with God. There are exceptions, though; there are stories I have read that I would classify as best books.
The good books can often be more interesting, though, than the best books. The stories might be more exciting, the characters funny, and the plot compelling you to keep turning the pages. Interesting stories like this are fun and entertaining, but not always beneficial.
Good books can be easier to focus on.
It's not always possible to concentrate well on a book with lots of teaching or educational content. Best books are not always easy to read. Good books, especially the ones that are stories, are often easier to concentrate on than the best books.
I usually read in bed a few minutes before going to sleep, and my reading choices then typically fall into the good book category. When I am relaxing, I want something easy to read and interesting. There's nothing wrong with good books, and there's nothing wrong with reading them sometimes.
And now for best books, the blackberry cobbler and ice cream books.
Best Books:
Best books grow your relationship with God.
I'm not saying that all best books have to be Christian, but the best of the best books certainly are. Books that strengthen your faith, convict you of areas where you need to change, and encourage you to seek the Lord with your whole heart are some of the best books you can read.
Of course the absolute best Book you can read, and the only One that is 100% reliable 100% of the time is the Bible, God's Book to us. It should be our first priority when reading, and the other best books should only be read when we have spent time studying the Bible.
Best books have helpful information in them.
One of the qualifications of a best book is that it helps you learn and grow in some way. Not all educational books are best books, but all best books do have something valuable to learn in them. Whatever area you are interested in studying, you can find some excellent books on that topic to help you learn more.
Best books are a good use of time.
Most afternoons I have a short rest time where I put my work aside, go somewhere by myself, and take a break from all the activities I have going. During this time I usually read something, and my reading material is often from the best category. I try to save good reading for bedtime when I am tired out from the day and getting relaxed before going to sleep.
During my afternoon break, I can still be using my time wisely by reading something profitable. Some people think reading is just a recreational activity, but if you are reading something beneficial, then you are doing more than recreation. You are learning, something we should never stop doing. When we choose the best books, we are making a better use of our time than if we were reading a book from the good books category.
Conclusion:
On the This versus That posts, there isn't always a clear conclusion of which is better. But that's not the case this time. Best is always better than good. There is a time for good books, but that shouldn't be our primary reading diet. We only have so much time here on earth, and it is important that we make our time count.
Reading books that help us grow in the Lord and make us better in our field of work are a profitable way to spend time. And a few good books now and then will help us to rest, relax, and make our working time more profitable because we do need some time for resting our minds and having a little recreation.
So, are you motivated to go choose a blackberry cobbler and ice cream book? I hope you enjoy it! This is an area I still struggle with, so don't feel bad if you sometimes have a hard time choosing the best rather than the good. As you continue to grow and mature, it does come easier.